About Klabin Fragrances
Led by president and chief perfumer Saul Klabin, Klabin Fragrances began operations in 1998 and has grown to be a global supplier while remaining a family owned company.
Saul started his career as a perfumer at IFF in New York in 1967 and quickly advanced, formulating many successful fragrances.  After years as a chief perfumer at Norda in the late 70's and 80's, he moved on to other leadership roles eventually founding Klabin Fragrances, Inc.  The company was  built from the ground up with his son Justin who continues today as VP and operations manager.
From an early start in the hospitality sector, the business added air care and home fragrance which provided early growth.  Today Klabin is asserting itself at the creative forefront in the skin and haircare sector.  These areas are key to growth in the next several years including areas of naturals and plant extracts.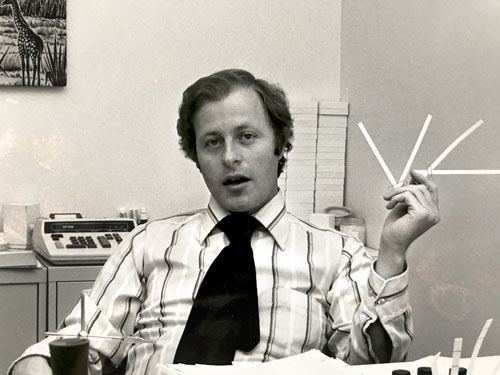 Saul Klabin
President
After graduating from Columbia University in NY, Saul was offered a job as a perfumer at IFF in NY.  He remained there for over 12 years before moving to a chief perfumer position at Norda.  His career has taken him around the world working with varied suppliers and customers on a multitude of projects.  He continues today as chief perfumer and head of creative development.  Klabin Fragrances began operations in 1998 and has remained family-owned.
Justin Klabin
VP and Operations Manager
A year after graduating from Boston University in 1997, Justin joined Saul in creating Klabin Fragrances.  With a background in environmental analysis and operations, Justin helped design and build the first and subsequent labs and production facilities while overseeing operations.  Justin continues today overseeing operations and general administration.  In a separate venture, in 2011 he formed Klabin Eco Development, a company that owns high efficiency commercial real estate.